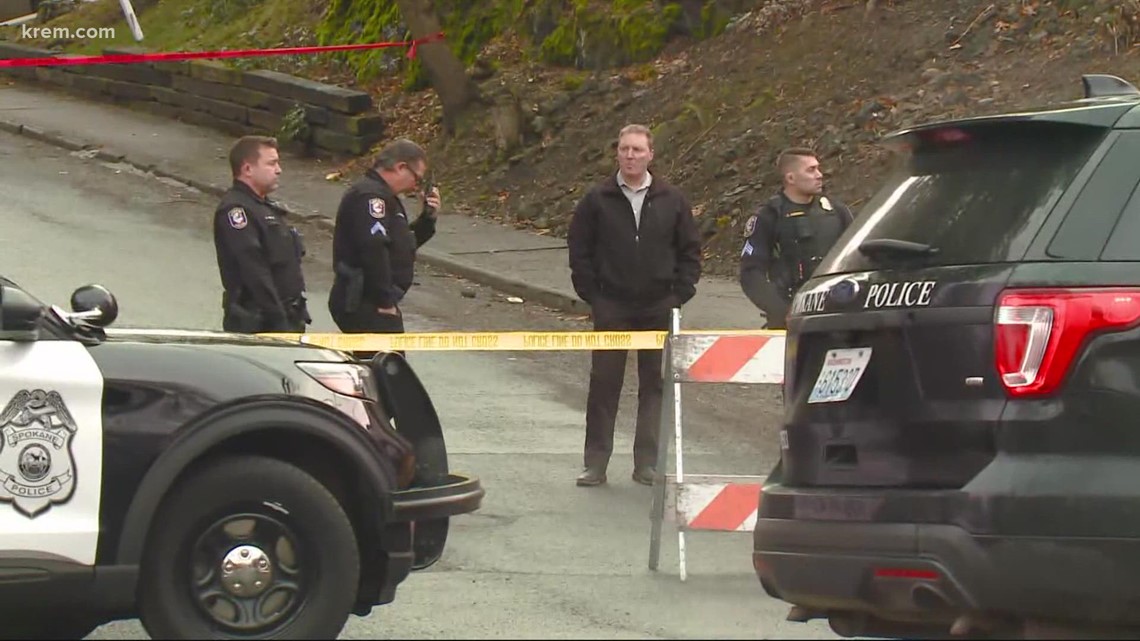 The suspect, 56 year-old Steven Blain Bronowski, has been arrested and is in custody in the Kootenai County Jail.
SPOKANE, Wash. — Spokane police have arrested the suspect in the deadly drive-by shooting that took the life of 28-year-old Ammar Johnson on March 2.
The suspect, 56-year-old Steven Blain Bronowski, is in custody in the Kootenai County Jail and awaiting extradition to Spokane, according to Spokane police.
The shooting happened around 5:15 a.m. near W 7th Avenue and S Jefferson Street on March 2, 2022. Spokane police say Johnson was shot at an apartment complex and found inside one of the units. There were no other victims.
Investigators did not believe that this was a random shooting and were able to identify Bronowski on March 10.
KREM 2 spoke with witnesses at the scene of the shooting.
Jenny Love heard the commotion on Wednesday morning and recorded a video of the crime scene from her appointment shortly after police arrived on the scene.
"I peeked out my window, thinking I would hear someone yelling or screaming," she recalled. "I kind of looked around. I didn't see anyone. I didn't see any cars drive by or anyone come running through."
Love said incidents like this one worry her because just a few weeks ago, another man was shot in the same area.
In mid-January, Spokane police arrested Gary Cottrill for assault. Neighbors suspected him of damaging cars and slashing tires. One night a victim of this damage confronted him. Cottrill was armed with a gun and allegedly shot him.
"It's a little scary, especially since it only happened a couple of weeks ago that someone else was shot just around the corner from me as well," Love said. "I'm gonna be a little bit more aware of what's going on around me when I get home and when I leave home."
Bronowski was arrested by Coeur d'Alene police on March 18. According to Coeur d'Alene Police Detective Jared Reneau, officers were downtown last weekend for DUI emphasis patrols and noticed Bronowski at a restaurant downtown.
Officers said he was acting suspicious and when he saw them, he went out the back door. Police followed him and he gave them a fake name. He was arrested for failing to provide ID while at an establishment that serves alcohol.
Police have been searching for Bronowski for weeks. Spokane police confirmed that they were looking for Bronowski during a SWAT situation near Otis Orchards on March 7, but were unsuccessful.
This is an ongoing news story and we will provide more updates as we receive them.
Article Source: Krem2