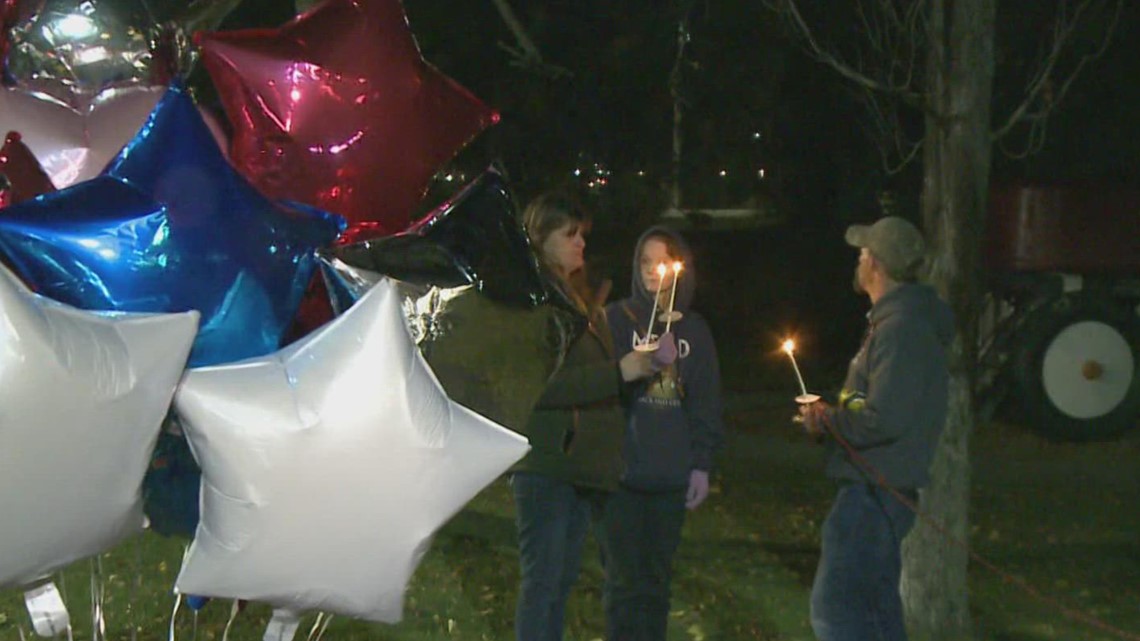 The victim's aunt told KREM 2 the 19-year-old loved his girlfriend and that the two were building a life together in Seattle.
Friends and family of the 19-year-old victim held a vigil in Riverfront Park on Monday night to remember him and defend his name.
Melissa Tesch, the victim's aunt, told KREM 2 the 19-year-old loved his girlfriend and the two were building a life together in Seattle. Tesch said it's been hard to read comments on social media praising her nephew's accused killer and the fact that people have donated nearly $60,000 to help pay for his bond and legal fees.
"I don't understand why everybody is taking his side on it. There's a 19-year-old that lost his life here and people are forgetting that," Tesch said. "He died in the trunk of a car — nobody wants to die like that."
Tesch said she last spoke to her nephew in the fall of 2020, right before he was murdered. She said he claimed he got into an argument with his girlfriend and came back to Spokane to find her.
The victim's family released a statement on Tuesday, saying in part that the family is "grieving and in shock" over his murder:
"Andrew came into our home as a foster child. He was just 6 months old. He was born with cerebral palsy, autism, and diagnosed developmentally delayed. Our family has been especially compassionate and loving towards him for these reasons. He was extra special to us all.
Our family is grieving and in shock over the murder of our son. We spent a year searching for him and hoping he would return. Claims by his confessed killer have been very hurtful and only added to our family's grief. The word 'alleged' means of an incident without proof.
It has already been reported: Both the FBI and Washington State Patrol said there is no sex trafficking investigation into the victim.
We have confidence that justice will prevail and the entire truth will come out. We urge the public to let this process occur and withhold judgment until they hear the true facts of this tragedy."
The girl's father told police he kidnapped his daughter's boyfriend in Airway Heights, zip tied his wrists and beat him over the head with a cinder block and stabbed him repeatedly after learning he sold his daughter into a sex-trafficking organization in the Seattle area. The victim's body was kept in the trunk of a car for a year before it was discovered in a Hillyard neighborhood.
Spokane police are still investigating the case and the suspect's claims.
Article Source: Krem2