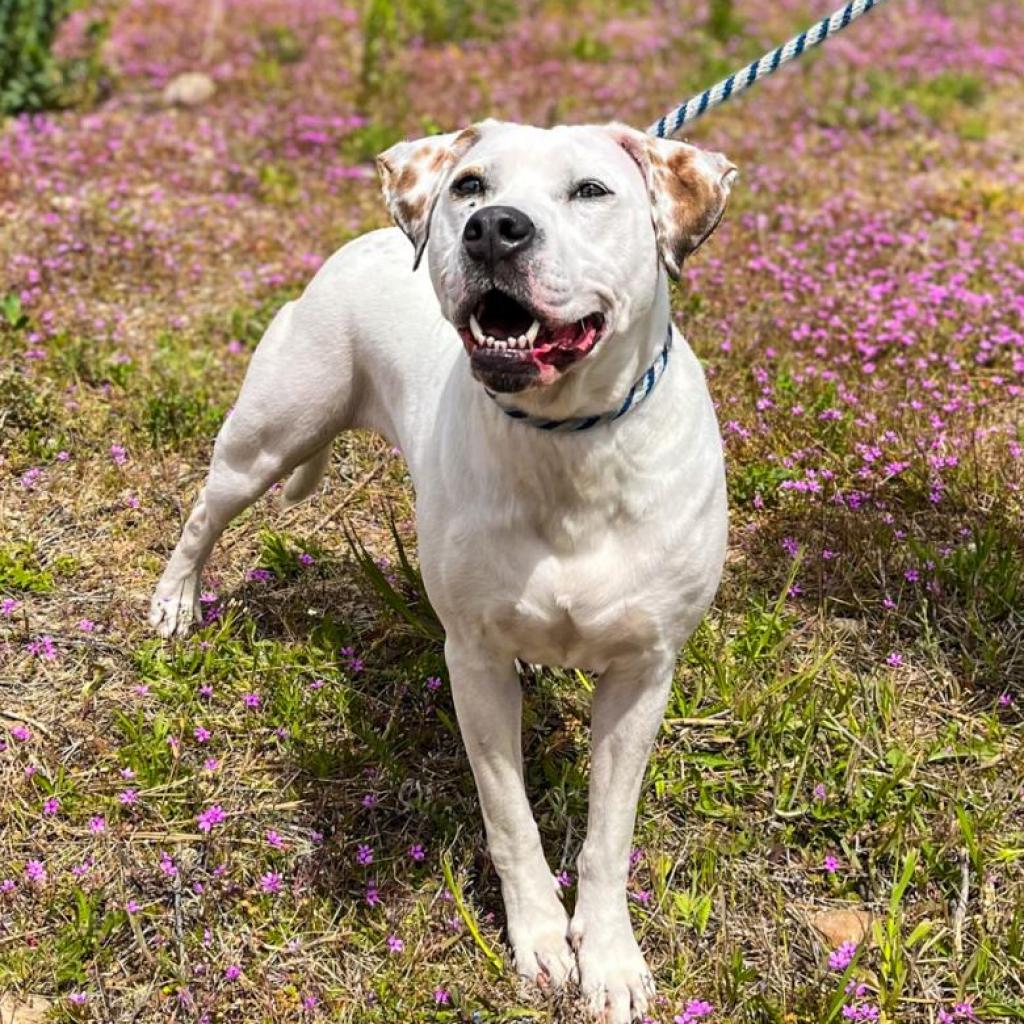 Hellooo! I'm Missy Girl, and don't you think my spotted ears are the cutest thing ever? Please feel free to give me all the ear scratches you want, as I'm quite the ham. I love doing all sorts of fun things like playing with squeaky toys, splashing around in the water, and going for walks and runs. Oh! We couldn't forget tug-of-war and car rides! I have plenty of energy, so if you're looking for some extra exercise, I could sure be your gal. Don't worry though, when I'm not playing, I'd love to curl up in your lap and relax.
I love people, and haven't spent a whole lot of time by myself, so I could use a bit of help getting used to my new environment once you bring me home. I'm not scared of much, though I can be a bit vocal at times, but I'm positive you'll love the sound of my voice as much as I do. I have lots of love to give, so I'd prefer if I could be your one and only. Nothing against kiddos, but I can be a bit rambunctious so a home with grown-ups only would be more suitable for me.
My last owner couldn't keep me due to homelessness, so I'm looking for my furever home, too. If you think we might be the best of play-time pals, swing by the shelter to meet me today!
*Missy Girl may not be on the website or in the kennel area, but she is still available for adoption! She just needs a quick check in with our vets on Monday 5.23.22. If interested in Missy Girl, email [email protected] & [email protected] for more info or stop by to meet her! Our front desk adoption counselors can introduce you. The adoption may not be able to happen day-of but Missy Girl would STILL love to meet you.
Article Source: Spokane Humane Society